63542072cf09952bcb56b463-regular
Magic Peel & Stick Self-adhesive Sive Caulk Tape Strip
Protect Kitchen and Bathroom Wall Corners From Damage & Enhance The Look At The Same Time
Just peel, stick and get your caulking jobs done easily and instantly!
Re-caulking your shower, toilet, wall and kitchen sink doesn't have to be a pain. Our new Grand-Kitchen Self-Adhesive Sealing Caulk Tape Strip is designed to provide seamless caulking and flush seal without the usual mess of caulking. It's made of premium water-proof PVC material that prevents water from entering seams and keep your bathroom, kitchen or bathtub clean and tidy.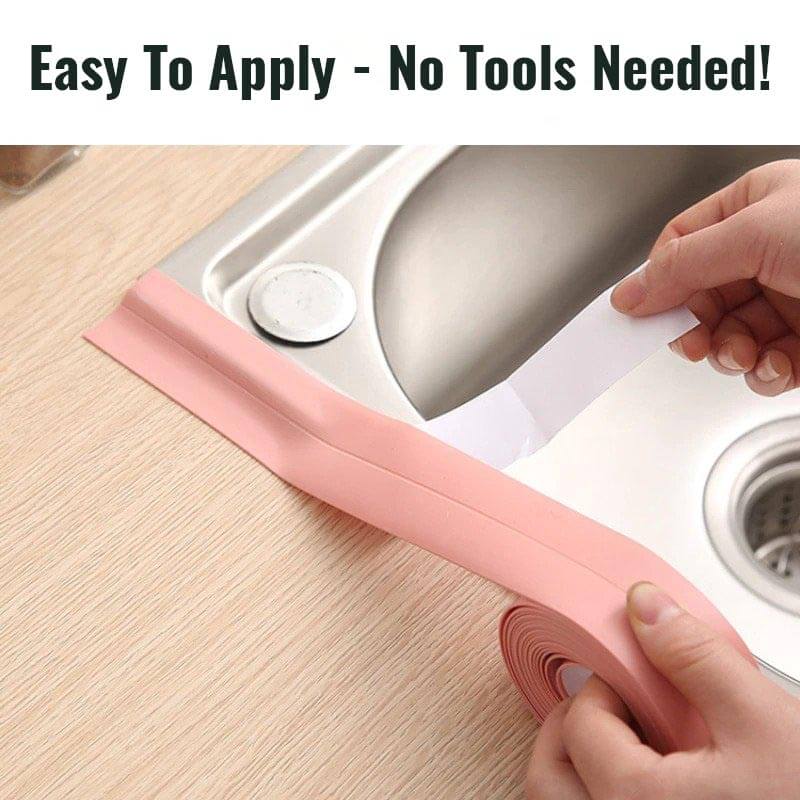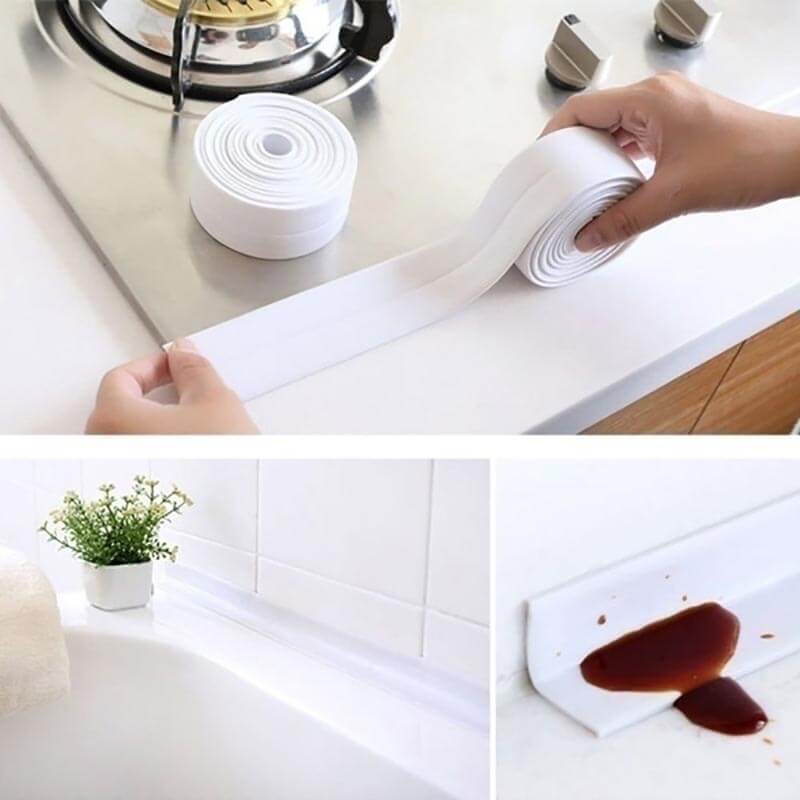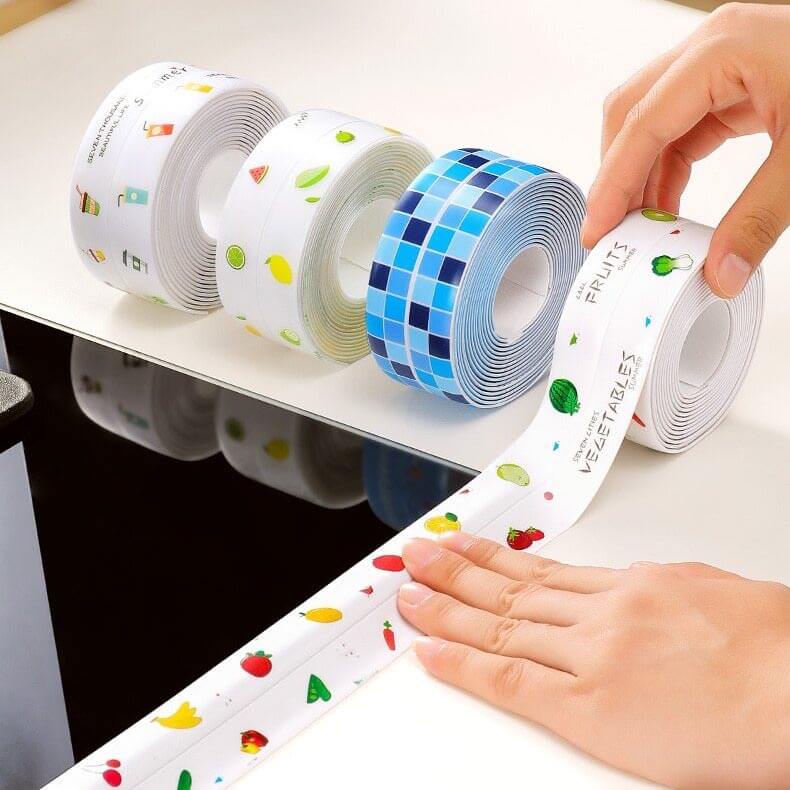 How to Use
1. Clean the place to be pasted first to ensure that the surface is dust-free, water-free and oil-free
2. Take out the wipe paper, wipe the surface to be pasted, wait for a few seconds,
3. Then stick the tape and press it hard
Features
Special Design: With creases in the middle, linear design for free tortuous

Smooth surface, beautiful, compatible with any modern designed home decor.

It has glue on the rear, very convenient to use, you can stick it on the corresponding area directly.

Sealing caulk strip self-adhesive tape with a high performance adhesive can adhere to any angle and surface to form a tight seal.
Notice
1.Please completely clean the surface and make sure it is dry, remove any existing silicone caulking prior to installation.
2. Please kindly measured the length of the area to be sealed to determine the correct length and cut the strips accordingly.
3. Room temperature around 25 Celsius for the best, if the temperature is too low, use a hair dryer to heat up the paste before sealing for better sticking.
4. Press firmly on the caulk strip and wait about 8-10 hours to ensure a tight seal for the better effect.
Technical Details
Color: As the picture shows
Size:
1.5 Inch Width x 3.28 Feet Length
1.5 Inch Width x 10.5 Feet Length
Package included: 

1 x Wall Sealing Tape
Magic Peel & Stick Self-adhesive Sive Caulk Tape Strip